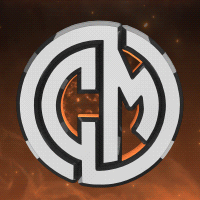 Community Mods started out as a community-based discord server that enabled people to have a platform to talk about their favorite menus. The pivotal idea was to build a community that supported each other and to maintain a well informed community through the use of a regularly updated detection status. As time progressed, paid menus grew a big reputation in the modding scene which has allowed us to become trusted resellers for numerous trainers. 
At Community Mods, we strive to provide an immaculate service for our customers and ensure that they pay the lowest prices for the top menus. You will also find the developers of the menus we sell in our discord server. Our goal is to ensure that our customers not only pay for the best menus, but for a quality service.
Join us and celebrate three years and counting with Community Mods!
Community Mods has achieved many milestones over the years.

Thank you for being a part of our journey
Community Mods consists of a team of of experts in the field. Our team works hard to ensure that you are kept up to date with the latest product information and enforce strict testing procedures before a product is released onto our store.
Feel free to contact our team if you require after-sales assistance! We're ready to help!