Phantom-X Digital Deluxe
– is one of the biggest names in the GTA modding community and is well known by everyone. Phantom-X Digital Deluxe has all kinds of features, most unique and the options you cannot find in any other menu easily.
Comes with some preinstalled modded cars and supports modding cars which have found a sweet spot in the heart of every user!
A very well-developed menu with scheduled updates and maintenance, Phantom-X Digital Deluxe has been one of the longest-reigning user's choice menu.
A menu that offers a lot of fun options and trolling options, there is nothing you cannot do with it! A small project from 2016 turned into a big part of the current GTA Online Modding Community.
Started as a 1 man project back then, now it's way more than a simple project. Phantom-X Digital Deluxe gives every user a special experience, whether it's giving yourself everything you ever wanted, or just a bit playing around with friends, etc…
Phantom-X Digital Deluxe has it all, for every user. Do not hesitate to try it, trust us, it's 100% worth it.
A menu with Features so packed it's impossible to mention all, please join our discord and look for the menu information channel for explained and extended information on the menu and its feature list.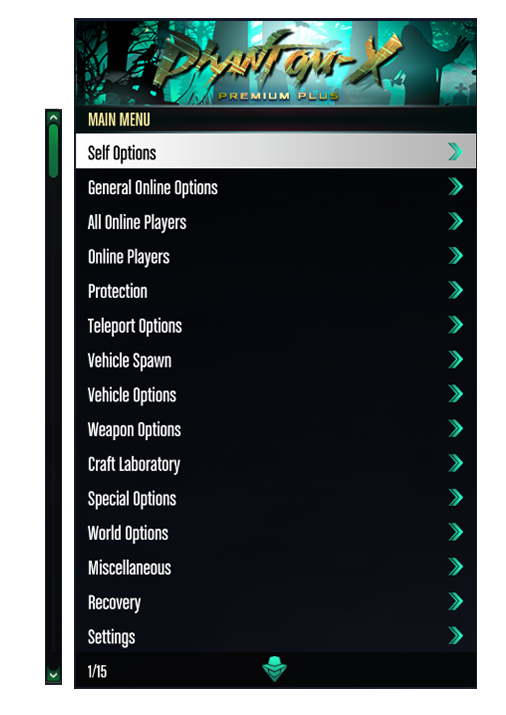 Bought Phantom-X Digital Deluxe?
Download the loader from here: Phantom-X Website
Phantom-X User Manual: Click Here!
Differences between PX versions:
Showcase below
Phantom-X Premium:
– Ability to give cars to players
– Radiation Lags
– Kill / Death Editor (KD)
– Kick a player or all at once, not being a host
– Give the player a black screen
– Endless invitation to the apartment
– Teleport players to the interiors
– Spam sounds, alerts left to player sound / visual
– Kick a player from the organization
– Ban a player in the organization
– Give the player Never Wanted
– Hide player label
– Infinite transaction error per player
– Launch a player's mission
– Turn on the player blind cops (Cops turn blind eyes)
– Force camera forward in remote
– Block passive mode in remote
– Pain the ass in remote
– Chat commands
Phantom-X Digital Deluxe:
– Change the weather and time for the entire session
– Block custom models section
– Redirect attacks protection
– Cage traps protection
– Desync kick
-Session locker
-Script host kick
-ban players from voice chat
-Host Options
-Free and out of turn updates for new game patches for the lifetime of the menu.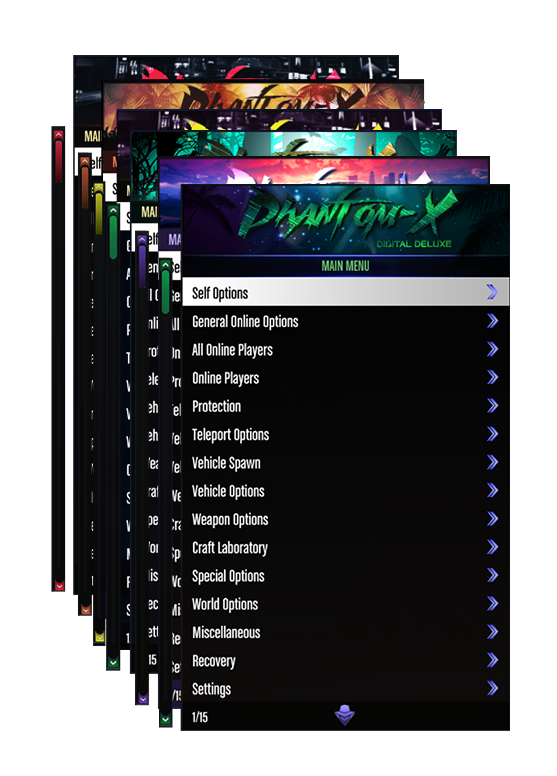 For any other inquiries about Phantom-X Digital Deluxe please join our Discord Server!
Join our discord
Link to download.
Unlimited, 24/7 Professional Support from us.
A great feature-packed menu